We work at a bookstore. Everyday we see books come in and get purchased.
If you ask us what we would recommend, we can name a list of titles we think you might like to take home.
However, what books are at the top of our lists? What books are we dying to see on our own shelves?
Every Tuesday brings a "New Release Day", and with it, a new book to love. The problem with this is, that we only have so much money to spend. That is the sad life, that a bookseller leads.
I asked the following 8 booksellers, the following question: "If money wasn't an issue, and you could have any book in the whole store, what would it be and why?"
Below you will find a curated selection of books, that these Vroman's Employee's are craving:
First up, we have Jess' pick(s). When I asked her to tell me one title, she responded with, "Just one?! You're crazy." So here are her top two:
Little Big Books: Illustrations for Children's Picture Books
and Charley Harper's Animal Kingdom
Why these two?
Jess said, "The book I would pick we no longer carry anymore. It's called Little Big Books: Illustrations for Children's Picture Books. A dream of mine is to illustrate a children's book someday and looking through that book would inspire me. Since I couldn't actually pick that, I would choose Charley Harper's Animal Kingdom, because Charley Harper and animals. It's a beautiful large format book that showcases the simplistic and gorgeous animals that Charley drew. These animals pop with color and make any day a little brighter!"
While we don't carry, Little Big Books anymore (it's out of print), you may be able to snag a copy from Powell's!
Another bookseller, Naomi, puts Tenth of December at the top of her list:
She stated, "The one book I would want to buy here at the store (and have had my eye on for a year or two now), is Tenth of December by George Saunders. I've been told by multiple booksellers and people outside of the store that it's some of his best work. I'm not much of a short story person but it just seems like one of those books that I need to get my hands on at some point in my life. But maybe I haven't picked it up yet because I'm not at the point in my life where I should be reading it. Pat Walker, a fellow employee, once told me that there are books that you really have to be ready for and be at a certain place in life to read. This is that book, probs."
I totally agree. Check out Saunders' latest title, Lincoln in the Bardo, on audio while you are at it! The audio book features a cast of 166 people, including: Nick Offerman, David Sedaris & Julianne Moore.
Then we have Josh's picks, and they are incredibly eye catching:
Nausicaä of the Valley of the Wind (Box Set)
and Sketching Times: Inspiration from 25 Artists' Sketch Selections Vol's 1-2
Why did he pick these? Josh says, "If money wasn't an issue and I could purchase any book in the store it'd probably be a toss up between the Nausicaä of the Valley of the Wind (Box Set), or Sketching Times: Inspiration from 25 Artists' Sketch Selections Vol's 1-2. I want this book (Nausicaä) because it's (in my opinion) one of the most nostalgic and fantastical mangas ever created. Nothing in it is weak or wasted. The over sized edition makes it all the more gripping and as an artist the story, artwork and themes are super inspiring.
As for why he chose, Sketching Times, there was no comment. However, just looking at it, I think you can tell why he selected it! :)
Next, we have another art lover, in the form of Hannah. See what she chose, below:
Paris Views Hannah responded to my inquiry with the following, "If I could buy any one book in the store without worrying about the price, it would probably be Paris Views by Gail Albert Halaban. I got into photography when I was around 13 and it's something I absolutely adore. I focus mainly on portrait photography, but flipping through Paris Views makes me want to travel anywhere and everywhere and enjoy different cities and take endless photos. I think there's a lot of beauty in photography and being able to capture a single moment is amazing, and this book definitely evokes a serious amount of nostalgia for me."
I love doing these type of posts, because it makes me aware of authors and books that I have never heard of. Hannah's choice is one of these, and makes me want to sit with it for hours.
When I went to ask one of our merchandise buyers, BJ about contributing to my piece, she had several books she wanted people to know about! They are below:
The entire collection of Chez Panisse/ Alice Waters cookbooks- because she is the goddess of farm fresh to table meals!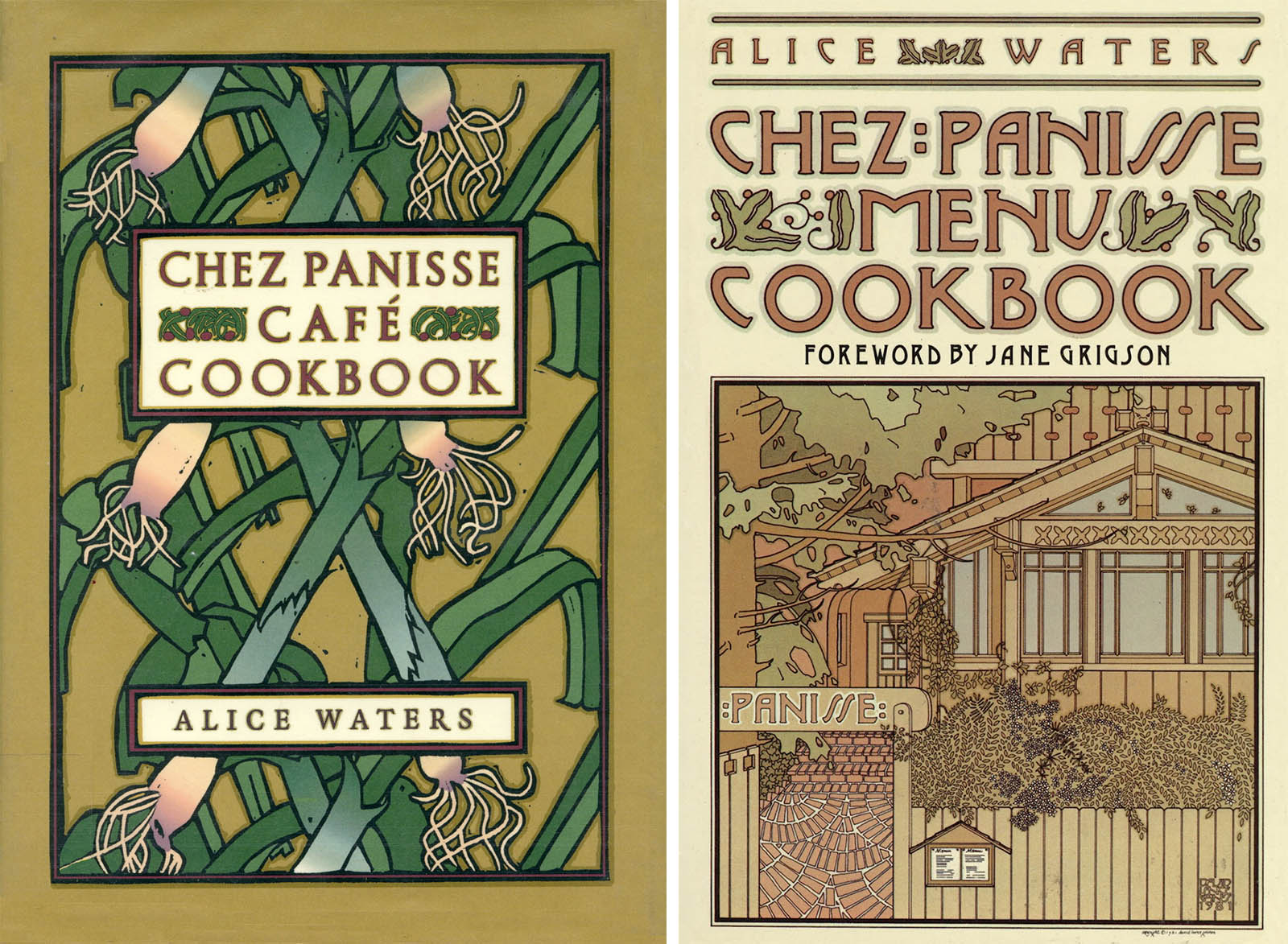 The Women who Made New York- because these ladies are amazing and their contributions helped define the greatest city in the world!
And lastly, Sunnylands- because we have a ton of copies and need to get them sold!
This lady is too funny and I love her. If you ever have a chance to talk with BJ about books, it will be one of the most enjoyable experiences, you've ever had in a bookstore.
Next, we have Waylon! He will be leaving us for Portland soon, but was more than happy to contribute to this post. His pick was:
Motown: The Sound of Young America
He said, "If money was no object, I would buy Motown: The Sound of Young America-a giant hardcover history of the music label that produced Marvin Gaye, The Supremes, Martha and the Vandellas and on and on and on. It covers their whole history, and features hundreds of rare photographs. It would also look great on my coffee table."
One of our pro-shelvers, John, picked something I think most would love to have in their collection:
The Complete Works of William Shakespeare
John stated, "I would pick The Complete Works of William Shakespeare in hardback, if I could pick one book to purchase without regard to expense." When I asked why, his response was simple, "It seems to me that it would fill a gap in my library."
Now, I don't know if the image above is the exact version John was thinking of, but isn't it so lovely???
& we can't forget including at least one staff member from our amazing Receiving Dept.! Rafael was more than willing to provide a title for you all to peruse:
Paint the Revolution: Mexican Modernism, 1910-1950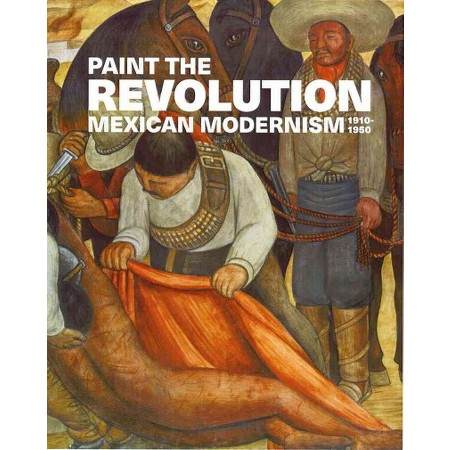 He said, "The book I would want if price did not matter is, Paint the Revolution: Mexican Modernism, 1910-1950. I want this book because I think it is important for people to see that revolutions are much more than fighting, armies, and politics.  This book shows that revolution is also about self identity and how we see ourselves, especially when so much of our history has been shaped by colonialism.  This book is full of beautiful paintings from Rivera, Khalo, Orozco, Siqueiros and Tamayo that demonstrate how a new generation shaped history."
Well said!
As for me, the book I really want right now is:
Dk's, Wine A Tasting Course
Now I promise I am not an alcoholic, but I LOVE WINE. The sad part of it is, that I know next to nothing about it. I would love to get this book, because not only are DK books beautifully formatted and easy to take in, but this covers so many different topics regarding wine! AND it isn't even very expensive. I can guarantee that this will be in my personal library by the end of the year.
Well, that's all folks! I hope you enjoyed learning a little more about our booksellers and what we are wishing for! If you ever want to know what we are currently reading, or books we have our eye on, feel free to ask!
Love,
Jen in the Bookstore